Back to Learn
The CMO Podcast: Prosperity Through Purpose | Samsung
Content: Podcast
Date: 11 January 2021
On this episode of The CMO Podcast series Prosperity Through Purpose, Jim Stengel and his guests take a look at two giants in the smartphone category, Apple and Samsung.
"This is a classic case of how to maximize the benefits of a parent brand on a sub brand." - Jim Stengel Global CMO, CEO of the Jim Stengel Company, BERA Partner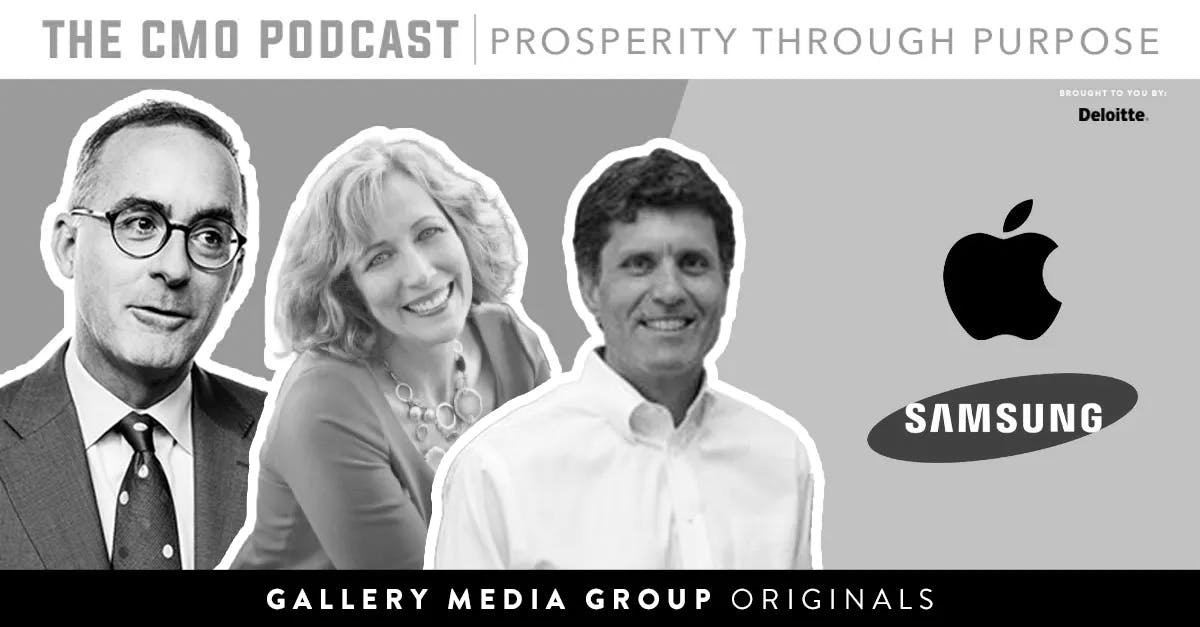 Two brand giants, one highly competitive category. 
While Apple's iPhone has a smaller share by volume in the category, it seems to be winning the smartphone battle. How? By leveraging the emotional benefits of its parent brand's purpose.
Can Samsung Galaxy catch up? In short, these brand industry experts say "Yes!" Galaxy's parent brand is more than capable of taking on Apple's brand! Galaxy just needs to leverage its parent brand's awesome equity.  
Joining Jim in this conversation is Ken Favaro, Chief Strategy Officer at BERA Brand Management, and Lisa Hillenbrand, Growth Consultant at the Jim Stengel Company and former VP of Global Marketing at P&G.